All original designs Copyright 2000-2022 Headpiece Heaven,   LLC

All rights reserved

Bridal Headpieces

Custom Tiara Designs

Wedding Accessories

Sample Sale

General Information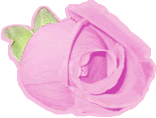 Find the 

Bridal Headpiece, Jewelry & Accessories of Your Dreams!

            "Something Old"...                               "Something New"...               "Something We Made Just for You"                                                                                                                                     

 New "Heirloom" 

Vintage Bridal Headpieces

 One-of-a-kind bridal headpiece 

designs which incorporate 

gorgeous vintage beads 

& costume jewelry

 Amazing Custom Designs

Custom bridal tiaras & combs-

Our specialty for over 20 years!

        Wedding Veils                     Jewelry                                     Novelty Tiaras                    Sample Sale-Discount

 Beautiful Quality 

Affordable Bridal Veils

 Choose from our 

affordable wedding veils,

our bridal mantilla lace veils 

or have one customized!

 Original Vintage Bridal Jewelry

  A Collection of Unique Vintage Design 

Wedding & Bridal Jewelry   

Made of Wonderful 

New and Vintage Components 

What some of our customers have to say!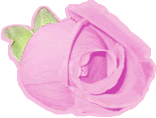 ~~~

~~~

"Marcia made my search for 
bridal veils
 and headpieces so easy! 
~~~

"I felt like a princess in my 
bridal tiara
 and custom crystal bridal jewelry. Thank you so much!"
~~~

~~~

~~~

~~~

~~~

~~~

"My 
bridal comb
 was amazing and my 
bridal veil
 was elegant, well made and priced well! A+++ to 
Headpiece Heaven
!"
"My 
wedding hair style
 would not have been the same without your 
crystal hairpins
!..I'm forever grateful"
"Each exquisite headpiece is unique and skillfully handcrafted using only the finest quality materials.

"Choose from our large selection of pre-made or custom-designed styles in a wide range of prices!​

"Swarovski crystal bridal tiaras, bridal combs, vintage tiaras, our exclusive rhinestone bridal collection,custom headpieces, and new & vintage jewelry!"

 Our Exclusive Line of Bridal Headpieces

 Handcrafted & customized Bridal Headbands, Bridal Hair Vines, 

Brow Bands, Bridal Caps, Bridal Tiaras, Bridal Combs, Bridal Hair Pins  

Best Bridal Buys

 A constantly changing collection of  one-of-a-kind  

discount bridal headpieces, 

discount veils,

jewelry & crystal bouquets

 Amazing Custom Designs

Novelty custom tiaras 

and name tiaras

for all occassions