Twelve Rose Bouquet Prices

All Swarovski Crystals                      $155.00   

Swarovski Crystals & Pearls Mixed $150.00   

All Czech Crystals                                      $145.00   

Czech Crystals & Pearls Mixed          $ 135.00  

All Pearl                                                             $ 125.00  

This bouquet is made with a ribbon-wrapped handle.  

                                                      Delivery time: 4-5 weeks

                                              Rush Orders are sometimes available.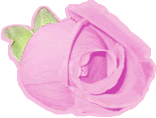 Design your own wedding bouquet!

Choose your roses, beads, 

wire and ribbon colors

If you don't find what you need,

Additional color beads & ribbon can also be made available for a surcharge of $10.00 per bouquet and 

$5.00 for each special order rose.

TWELVE ROSE BOUQUET  

Pink Roses, White Pearls, Silvertone, Pink Ribbon 

11" X 9" 

Prices Start at $125.00 

Free Shipping ! 


Rose & Crystal Bouquet 

We use the finest quality silk roses  

combined with whichever beads you choose!

Swarovski Crystals, Swarovski Pearls or Czech Crystals

If you need assistance 

 1-201-262-0788

Call Toll-Free

1-201-262-0788






TWELVE ROSE BOUQUET  

Cream Roses, Sapphire Swarovski Crystals,

Ivory Pearls, Silvertone, Metallic Silver Ribbon 

11" X 9" 

If you are interested in price quotes and design ideas 

for a custom-designed crystal bouquet, bridal headpiece, veil, or jewelry, 

please take a minute to answer a few questions 

so that we may be able to best serve your needs! 

We will respond within 24 hours with pictures and prices!