Czech Fire-Polished Crystal Colors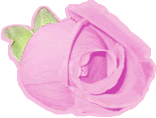 Certain colors may, at times, require extra delivery time. We will notify you if that is the case.

Without an order, bead* & tulle sample packages are available 

for a fee of $15.00 including postage in the USA for beads & swatches for the styles you are interested in.  

The $15.00 fee will be deducted if you place an order afterwards. 

If you place an order first, we will send samples at no charge upon request. 

*Up to 10 beads are included. Add 75 cents for each additional bead. No limit on tulle swatches or veil edgings.

Don't see what you need?

Additional colors may require a surcharge.

We offer limited Czech crystal colors.

We offer a wide range of Swarovski colors.

**The Iridescent Czech beads will not sparkle in the same way as the 
Swarovski
 Iridescent beads.