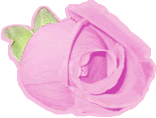 Design your own corsages!

Choose your beads, wire and ribbon colors.

Choose pin back or wrist style.

We hope that our 

If you don't find what you need,

Additional color beads & ribbon 

can also be made available.

If you are interested in price quotes and design ideas 

for a custom-designed crystal bouquet, bridal headpiece, veil, or jewelry, 

please take a minute to answer a few questions 

so that we may be able to best serve your needs! 

We will respond within 24 hours with pictures and prices!   

Crystal Spray Wedding Corsage

Our crystal corsages will make your wedding sparkle!

Prices Start at $38.50

 Our Crystal Wedding Corsages are available as either pin or wrist styles.

Free Shipping ! 


    CRYSTAL SPRAY CORSAGE

Clear Swarovski Crystal, Silvertone, Silver Ribbon, Wrist Style

 4" tall X 4" wide

Call Toll-Free

1-201-262-0788


All Swarovski Crystals                       $ 56.00 

Swarovski Crystals & Pearls Mixed  $ 47.50 

All Czech Crystals                                       $ 43.00 

Czech Crystals & Pearls Mixed           $ 40.50 

All Pearl                                                              $ 38.50 

Crystal Spray Corsage Prices

Our Tossing Bouquets are specially priced and are only available 

with the purchase of a regular priced bouquet

Rush Orders are sometimes available.



    CRYSTAL SPRAY CORSAGE

Clear Czech Crystal, Silvertone, 

Peach Ribbon, Wrist Style

 4" tall X 4" wide

    CRYSTAL SPRAY CORSAGE

Clear Swarovski Crystal, Silvertone, 

Brown Ribbon, Pin Style

 4" tall X 4" wide

    CRYSTAL SPRAY CORSAGE

White Pearls, Silvertone, 

White Ribbon, Wrist Style

 4" tall X 4" wide

    CRYSTAL SPRAY CORSAGE

with PEARL & RHINESTONE FLOWERS

Clear Czech Crystals, Lilac Pearl Flowers,

Silvertone, 

Lavender Ribbon, Wrist Style

 4" tall X 4" wide

Add $ 10.00 

to the above prices

for pearl flowers 

    SPECIAL ORDER CORSAGE

Rose Swarovski Crystals, White Pearls,

Shells and Silk Seaweed, Silvertone, 

Hot Pink Ribbon, Wrist Style



    CRYSTAL SPRAY CORSAGE

Sapphire Swarovski Crystal, White Pearls Silvertone, 

Metallic Silver Ribbon, Pin Style

 4" tall X 4" wide

    CRYSTAL SPRAY CORSAGE

Jet Czech Crystal, White Pearls, Silvertone, 

Metallic Silver Ribbon, Wrist Style

 4" tall X 4" wide

SPECIAL ORDER CORSAGE

,Shells and Silk Seaweed,  

White Pearls, Swarovski Crystal Cross, 

Silvertone, White Ribbon, 

Special Order Pearl Wrist Style

SPECIAL ORDER CORSAGE

Single Cream Rose,  

Clear Swarovski Crystals, 

Silvertone, Cream Ribbon, 

 Wrist Style

SPECIAL ORDER CORSAGE

Two Cream Roses & Rosebud with Rhinestone Centers,  

Clear Swarovski Crystals, 

Silvertone, Metallic Silver Ribbon, 

 Special Order Rhinestone Wrist Style

If you need assistance 

 1-201-262-0788