Crystal Bouquet     Beads 

Stems Only

A romantic accent for your fresh flowers!

Our 14" long glittering bouquet stems are skillfully handcrafted to order

using our exclusive "High Twist" machined process for extra luster!

(Plus our beads are wired on, not glued, so they won't fall off!)

Plus...

 we include instructions 

for preserving your stems as a  

keepsake bouquet after your wedding!

  Matching 

Boutonnieres 

CLICK PICTURE

Bouquet Beads

Our bouquet stems are made with large 8mm beads on 14" long "High Twist" stems.

Your florist can create a romantic, fairy tale bouquet for your special day!

  Examples of Bouquets with150 Stems

Iridescent Czech Crystals / Silvertone  

No Minimum 

Quantities Required!

 Choose your beads colors! 

If you don't find what you need,

Additional color beads can also be made available 

for a surcharge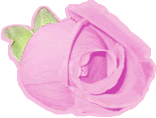 Crystal Bouquets

CLICK PICTURE

We are happy to customize 

 beads, colors or stem lengths:

  Examples of Bouquets with 30 Stems

White Pearls / Silvertone  

Prices Start at $ 1.19 each 

Call Toll-Free

1-201-262-0788

        Bouquet Beads ~ Price Chart

            One Large 8mm Bead per Stem

                                        1 to 99 Stems          100 to 199 Stems            200 or More Stems       

                                                                                            BUY MORE & SAVE 15% *         BUY MORE & SAVE 20% *                     

All Swarovski Crystals        $ 2.49 ea                         $ 2.09 ea                                    $ 1.99 ea             

All Czech Crystals                $ 1.99 ea                         $ 1.69 ea                                    $ 1.59 ea       

All Pearl                                  $ 1.49 ea                         $ 1.29 ea                                    $1.19 ea            

                             * Quantity discounts are per bead type but we will mix colors for you.  

               Delivery time: 3-4 weeks

                Rush Orders are sometimes available.

If you need assistance 

 1-201-262-0788